Multimedia
In our multimedia section you can find all of our videos, including our 991 GT3 Development Video Series, plus motorsport and event photo galleries, plus Lüfteknic wallpaper downloads for desktop and mobile devices.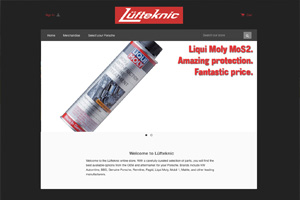 New Lüfteknic online shop now open
Our all-new platform promises easier use, easier to find products and a refined product selection. Check back often, as we are adding new products for popular Porsche vehicles nearly every day.
2016 events schedule
2016 events schedule is here. Check out where you can find us this season.